Ranking Desserts not Deserts on Mackinac Island
Get it?! It's an island, not a desert!
Mackinac Island is known for its amazing fudge and taffy, available in almost every store! While on a school field trip to Mackinac, my friends and I made it our goal to find the top four places to get dessert on the Island. After going to the island several times throughout my life, and being able to say "Yea I need to buy extra fudge for this article I'm writing…" Here are my top four places to get dessert on the island.
My fourth favorite place to get dessert on the island was Ryba's Fudge Shop. The shop sold not only fudge but chocolate-covered strawberries, pretzels, etc, and about ten different ice cream flavors!
"[it was] so good!" said Junior Laini Seltzer, who got ice cream there.
"Not the original fudge shop [on the island], but very good and rich fudge. Overall 9/10," said Sophomore Lauren Mattison. There were at least four Ryba's on the island, so it was very accessible. I ranked it fourth because, while it was good, the shop was very cramped and the other stores were better.
The third best place to get dessert was Joann's, another fudge shop with ice cream. The ice cream they had was good, and there were different flavors compared to other stores on the island. It wasn't a small business, unlike Ryba's, but they did have a school group discount, making slices of fudge and taffy much cheaper for students. Their chocolate fudge was rich and delicious, and it didn't melt in the heat outside, unlike some of the other fudge on the island!
The second-best place in my ranking didn't have fudge at all: Sadie's ice cream parlor, which is an extension of the Grand Hotel. (If you're staying there, the walk from a hotel room to the shop is only five minutes!) The ice cream parlor had limited flavors, but the service was speedy, and there was a lot of seating- inside and outside- to enjoy your dessert. I tried their Superman ice cream, but it wasn't your basic, artificial blue-moon yellow-red thing. It was a greyish color and had strawberry chunks in it. They had several strange options, like a lilac flavor, which tasted like soap! They also had many toppings, like cotton candy and m&m's if you wanted to change up your ice cream.
My overall favorite place to get dessert on the island was the Grand Hotel's dining room. It may seem strange that a hotel has the best dessert, but they have five-course meals that included dessert. Two of the desserts they had were Crème brûlée and black forest cake.
"I'm a really big fan of the chocolate cake [talking about the black forest cake]. The cherries on it were very tart but with the cake, it was very delicious" said Junior Cameron Beem. The grand hotel served my table within 15 minutes, even though we were in a room of at least 100 people. I ranked the Grand Hotel's dining room first because of how good their service was, and how delicious, unique and fancy their desserts were.
Leave a Comment
Donate to The Groves Scriptor
Your donation will support the student journalists of Wylie E. Groves High School. Your contribution will allow us to purchase equipment and cover our annual website hosting costs.
About the Contributor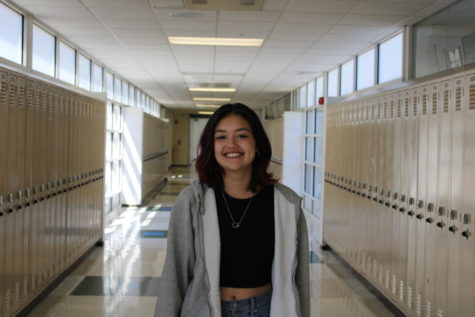 Haley Sherman, Reporter
Haley Sherman is a sophomore at Groves and a reporter for the scriptor. They are a member of GPAC and the groves forensic team, as well as a cross country...