Groves' own Mori Miller to play college level soccer this fall
Pitzer College:  a small liberal arts college located in Claremont, California. When most people think of schools in California, they think of Stanford, USC or UCLA, but for senior soccer star Mori Miller, the Pomona-Pitzer conjoined athletics program means a whole lot more than just the name. 
Located between Mount San Antonio and San Gorgonio Mountain, Pitzer college allows students to have an advanced education in a smaller setting with the perks of dwelling in the California sun. Throughout the past decade, the small division 3 athletics program that is Pomona-Pitzer has excelled in athletics. The plans granted to Miller allowed the opportunity for him to play soccer at the next level, and become successful not only on the field but in the classroom as well. 
"I chose Pomona because of the smaller class size. It will allow me to do my best in school, and given my opportunity to play soccer – it was a no brainer," Miller said.
Miller has been in the Groves soccer program since his freshman year. Along with playing at school, he plays travel soccer for United FC. Hard work, long hours on the practice field and guidance along the way have all contributed to his success. This fall season, Mori finished with an All-State honors title through MHSAA, proving he is one of the best players for not only in school, but in the whole state of Michigan. With his powerful goal scoring and his finesse with touches, MHSAA took notice. 
"Having the chance to play at the next level is everything I have worked for since I was little, and to be able to do it at a school where I can study my major [political science] is very important to me," Miller said. 
Mori was actually born in California, later moving to Houston, Texas as a little boy. There in Houston, he picked up soccer, and played on the grass field not too far from his house. However, despite kickstarting his soccer career in Texas, he'd always remained drawn to California. He moved to Michigan in 2014. He joined United FC, where he met new teammates, and he began to excel in the sport even more. When he moved to Michigan, it became more challenging for him to get touches outside because of the cold seasons, so Mori developed a new practice strategy and location—he began to start practicing his touches and passes against his basement wall. This allowed him to practice and experiment with skill moves, practice passes and learn to receive passes with a soft touch.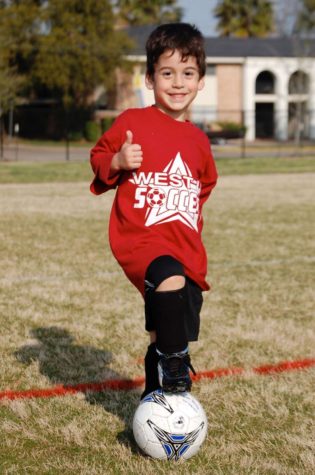 Mori moved around a lot growing up, but wherever his family and soccer influences were, he always called home. 
"My two coaches [Paul Thomas and Greg Perkins] here at Groves, they pushed me, taught me how to be a part of the team and helped me enhance all my skills on the field," Miller said. "My biggest inspiration is my mom. She had a Division One [soccer] scholarship to Washington State University and has always taught me throughout my soccer career to keep pushing forward."
Mori has always been smart both on the field and in the classroom. One of his best attributes is his team leadership abilities. Teammate and fellow senior Matthew Meilinger led the team alongside Mori during the fall 2022 season. As co captains, they spent a lot of time together, and Matthew really grew to appreciate Mori's confidence with his teammates.
"Mori [is] a great leader. He would talk to everyone before the games and helped them prepare mentally. He was always positive towards his teammates, and even when mistakes were made, he would try to uplift his teammates, making him very loved by the team members" Meilinger said.
For four years, Miller has poured his heart and soul into the Groves soccer program, which has pushed him to become the leader he is today. The goals and passes are what dictates each game, but leadership is what dictates game time personality. 
"Miller led the huddle before the games, he helped the coach and the team make halftime adjustments and even spent time one on one with other teammates to improve their own skills" Meillenger said.
To Miller, the values of being a captain are very important. It was never about the name on the back of the jersey, but the name on the front. He always chooses to improve the team over solely improving himself.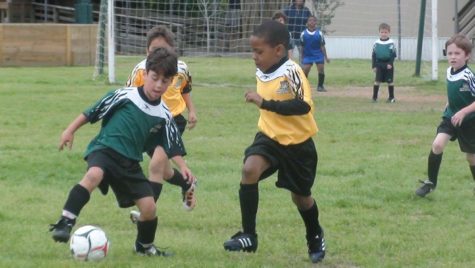 Miller's greatest strength as a player is his versatility. He is a strong passer, has a soft touch and his way to find the back of the net is what separates him from the rest. 
"Mori is a very shifty player. He changes direction very quickly and can dribble through multiple opponents," Meillenger said. 
Miller leaves all he has out on the field. After his 2022 season ended, he was seen leaving the field in tears. This game meant everything to him. He will always choose to excel in the classroom but the grit he promises to show on the field is what separates him from the rest. Soccer is the world's game—it is played from coast to coast here in America, and played just the same in Europe, South America, Australia and Asia. There are millions who play this sport,and for Miller to be a part of the 7.9% of students who play soccer at the college level is astonishing. As he moves forward next year to play with Pomona-Pitzer, his dignity will lead him, and you can trust that he will always play with the pride of a Groves Falcon.
Leave a Comment
Donate to The Groves Scriptor
Your donation will support the student journalists of Wylie E. Groves High School. Your contribution will allow us to purchase equipment and cover our annual website hosting costs.
About the Contributor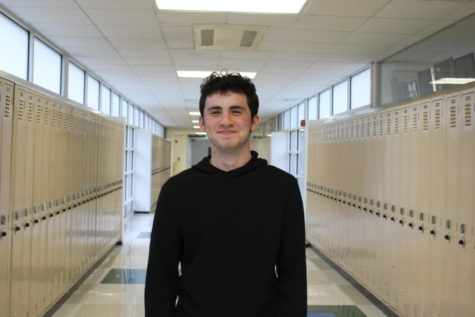 Nolen Kovan, Reporter
Nolan Kovan is the captain for both the tennis and golf team here at Groves. He hopes to go to college at Michigan or Arizona State to become a lawyer...