A Sneak Peek into SZA's SOS Tour
SZA, an R&B sensation from St. Louis, has spent 10 weeks at No. 1 on the Billboard 200 chart. As her third performance on her U.S. tour, she performed for over 15,000 fans at Little Caesars Arena in Detroit.
SZA's relatable, honest and emotional lyrics, coupled with her ability to layer storytelling into her music, evoke emotions within listeners, causing them to feel as if every word was their own. This particular set list helped capture the heartbreaks, raw emotion and growing pains her fans could relate to. Her setlist included mostly songs from her top grossing album, "SOS", as well as some hits from her previous album, "Ctrl".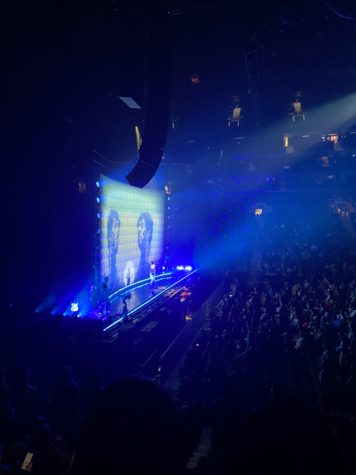 The concert began with Omar Apollo as the opener. Apollo, who is Grammy nominated for Best New Artist, is best known for his hit song "Evergreen". Overall, he had great energy, and even though some people barely knew his songs, they were catchy enough to know the words by the second chorus. At the end of his set, he thanked the audience for being so energetic and introduced SZA.
The anticipation over, SZA took the stage and the lights dimmed as the show opened with "PSA", one of the 17 new songs on her setlist. Video screens rose to reveal SZA sitting on a diving board above the stage with an ocean projected behind her, before she "dove" into the water via a digital projection. This image reflects the one displayed on "SOS"'s cover. Just like this display at the opening of the concert, "SOS"'s cover features SZA sitting on the edge of a white diving board, surrounded by deep blue, murky water. Through the inspiration of Princess Diana, SZA selected this cover to represent Diana's isolation, which are common themes found within her album. From the moment that SZA arrived onstage, it was clear that her mission was to tell a story.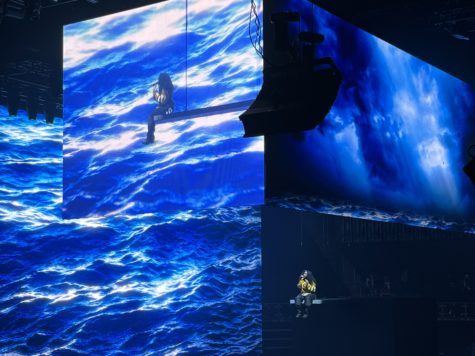 The use of technology, such as in her opening display as well as her very innovative and creative sets, helped portray a very engaging and fun-filled concert. The concert also included six costume changes, which was surprising, because it never felt rushed or chaotic. Despite the lack of breaks in between, SZA continued the concert with an energized spirit. Her setlist consisted of more than 30 songs that included a blend of R&B, hip hop and pop making for an upbeat and entertaining performance. Each song made the audience roar with praise.

Ireland Kopsch

With an endless night filled with exciting and memorable moments, I found it difficult to select my favorite part of it all. However, if I had to narrow it down to one, I would say my favorite performance of the concert was her hit song "Kill Bill". During the song's most famous line, "I might kill my ex," SZA brought out a chained mace weapon— a reference to the Quentin Tarantino movie "Kill Bill Volume: 1", which her new album and songs often have references to. Her references to the movie emphasizes the pain she's faced, bringing her violent lyrics to life. The display that continued throughout the song included a screen behind her slowly oozing with blood. Between her choreography as well as her raw emotion, combined with the visuals depicted on screen throughout helped depict the meaningful story/message behind the song "Kill Bill".
SZA closed out the night with the song "Good Days," which is well-known for the beauty immersed within its lyrics. Seeing SZA perform it in person was a breathtaking experience with the most passionate and impressive visuals of the night. The digital visual included an intergalactic sunset, creating a stunning background of her sitting on the diving board replicated from the first display of the concert. This full-circle moment gave an amazing ending to a spectacular night.
The satisfaction of seeing someone whose music has been the soundtrack to my life for so long was unreal. There were moments that I had to internally remind myself that this was, in fact, happening in real life. Once the beginning chords to my favorite song, "Kill Bill," began to play, I felt as though I had lost the ability to breathe for a moment. As the song played, I heard other people singing along just as loudly as I was. It made my heart swell to know that other people loved this song just as much as I do. After the show had ended, I felt empty. I had waited months for that night, and it was over in the blink of an eye. Although I was upset that the show was over, I was forever grateful for the experience of seeing SZA in concert.

Set List:
"PSA"
"Seek & Destroy"
"Notice Me"
"Love Galore"
"Broken Clocks"
"Forgiveless"
"Used"
"Bag Lady" (Erykah Badu cover)
"Blind"
"Shirt"
"Smoking on My Ex Pack"
"All the Stars"
"Prom"
"Garden (Say It Like Dat)"
"F2F"
"Drew Barrymore"
"Doves in the Wind"
"Low"
"Open Arms"
"Supermodel"/"Special"
"Nobody Gets Me"
"Gone Girl"
"SOS"
"Kiss Me More" (Doja Cat cover)
"Love Language"
"Kill Bill"
"I Hate U"
"The Weekend"
"Good Days"
Leave a Comment
Donate to The Groves Scriptor
Your donation will support the student journalists of Wylie E. Groves High School. Your contribution will allow us to purchase equipment and cover our annual website hosting costs.
About the Contributor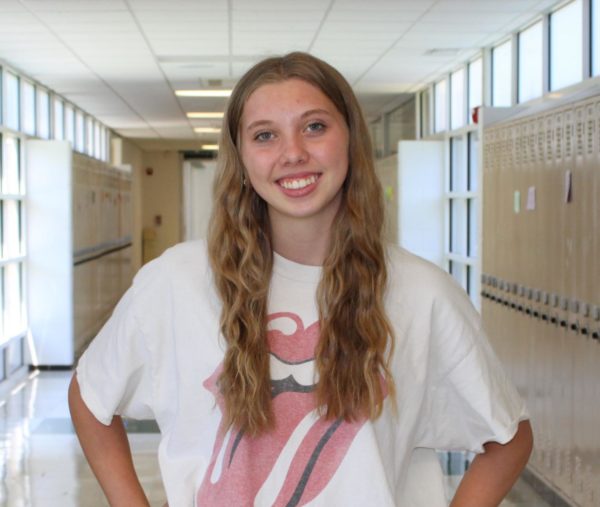 Ireland Kopsch, Editor
Ireland Kopsch is a junior at Groves High School and currently an Editor(2023-2024) for the Scriptor. This is her second year on the Scriptor. She enjoys...