Forensic at Groves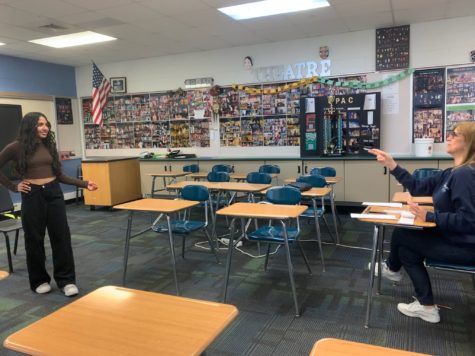 77 percent of all people have a fear of public speaking— and that's a lot. Whether it's your leg shaking when you walk to the front of the class to present, stuttering when you're called on, or even not wanting to talk because you think people will judge you, it's a fear many people have and a fear that can easily be combated. The Groves forensic team is a way to help. This year, the whole team is competing at States. 
When people hear the word forensic, they usually think of crime scenes and murder, Thankfully, that's the wrong definition. So… what is it? Well, forensic is a team at Groves that competes against other schools in different public speaking events.  Forensic auditions usually are in November, with actual practices starting in January. With the 2022-23 forensic season coming to an end, here are several reasons why joining the forensic team can be helpful for your future. Forensic doesn't just help you in high school. Mia Frank, a freshman at the University of Michigan, did forensic for four years at Groves and was a captain of the team for a year.
 "I do feel more confident in public speaking. The time commitment can be a lot, [but] I'd say it just helped me learn how to present myself professionally, which I have found has given me a leg up in college," Frank said. 
Being a good public speaker can help show confidence; more people will think of you as a leader and listen to you. These are skills that help you not only through just high school, but your whole life. If time commitment is a problem for you, or you already participate in a spring sport, the Groves forensic elective is a great alternative.
Public speaking is a fear many people have, but luckily there are ways to get over it. If you have a presentation in class, ask your friends or family if you can read it to them to practice— or better yet, join the forensic team! Always remember that you are your worst critic. If you give a speech or a presentation and you think it's bad, I can assure you it's not as bad as you think it was. Just believe in yourself! You can do more than you think you can. 
Leave a Comment
Donate to The Groves Scriptor
Your donation will support the student journalists of Wylie E. Groves High School. Your contribution will allow us to purchase equipment and cover our annual website hosting costs.
About the Contributor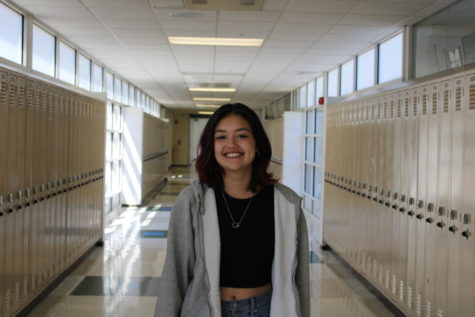 Haley Sherman, Reporter
Haley Sherman is a sophomore at Groves and a reporter for the scriptor. They are a member of GPAC and the groves forensic team, as well as a cross country...