10% of personnel reduced in aftermath of BPS budget shortfall
Someone can buy a 2005 Porsche Carrera GT for $1.5 million. The budget for the 2016 Oscar-winning drama film Moonlight was $1.5 million. A (slightly damaged) Honus Wagner baseball card sold for $1.5 million earlier this year, and so did a copy of the first issue of Marvel's 1961 comic series Fantastic Four. Simply put- $1.5 million is a lot of money to not have. But it's workable. It's not a death knell, or even a particularly urgent alarm bell. Coming out of a global pandemic, a deficit of $1.5 million can be managed with some scrimping-and-pinching, the good old Midwestern way.
The Birmingham Public School district planned a budget on June 22, 2021 that projected a $1.58 million budget deficit.
But the shortfall didn't stop there. On February 28, the district sent a finance update.
They had projected the deficit incorrectly.
The budget shortfall was actually closer to $14.7 million.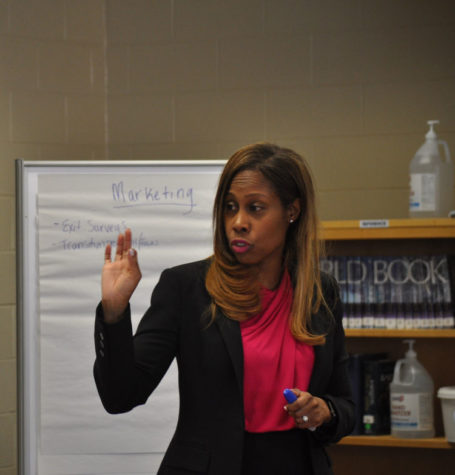 Steve McQueen's 1970 Porsche 917 from the movie Le Mans sold for $14 million, making it the most expensive Porsche ever. It cost $14 million to restore the Jefferson Memorial. Cryptocurrency platform Coinbase paid nearly $14 million for their infamous, baffling QR code Super Bowl commercial. One of the world's most expensive books went for $14 million at Sotheby's in 2013 (it was the first book ever printed in America- a book of psalms- if you're interested in that kind of trivia).
1.5 million people is the population of the city of Philadelphia. 14 million people is the population of the entire country of Zimbabwe.
To put it plainly: 14 million is a lot more than 1.5 million— especially if you're talking about money. Especially if you're talking about money that you don't have.
To say that all of this has been a surprise to the BPS stakeholders would be an understatement. Groves social studies teacher Geoff Wickersham recalled the reactions of Groves teachers as confused and upset.
"How could we have made such massive mistakes? Because we've had such good money management throughout the years," Wickersham said. "For this to pop up out of nowhere- took a lot of us by surprise. One day we get an email from the district saying 'hey, we're fourteen million dollars in the hole'."
He noted that the district is using federal funds to help pay off the deficit for this school year; funds that were originally allocated for COVID relief. This is, to him, one of the most frustrating things about the situation.
"I hope that the people who were in charge of the money are gone and fired. I hate to say that somebody should lose their job, but someone should lose their job over losing that much money," Wickersham said.
Greenfield teacher Amy Denys-Wagner, the president of the Birmingham Education Association (BEA) teacher's union, also said that teachers were surprised by the amount of the shortfall.
"$14.3 million is a large sum of money, and if I were to say we were not surprised that would not be true," Denys-Wagner said. "That extremely large sum of money obviously was not expected."
Former BEA president Scott Warrow- now the executive director for the Michigan Educational Association- was disappointed by the news.
"We had entered into bargaining negotiations with the district in the summer of 2020. We calculate the budget expenditures so that we know how much negotiations will cost and whether or not the district has adequate support for that," Warrow said. "We ran those numbers and our numbers were confirmed by the district's numbers. They said they would be able to continue with those contracts. To find out that in February that the district didn't have that money, that they had underestimated expenditures and overestimated revenue, was just unbelievable to us."
Not everyone was blindsided by the news. Some had even been expecting this for a while.
District parent Bob Saad is notable for his frequent appearances during the public comment section at Birmingham school board meetings. He was anything but surprised.
"I personally have been warning the Board of Education and Administration for several years about the inevitable result of refusing to reduce worker headcount through attrition, as enrollment and revenue continued to decline year-after-year. It all fell on deaf ears, and now we see where this has gotten us," Saad said.
Groves alumna and school board vice president Amy Hochkammer also said that the board has been aware that there was a structural deficit in the district budget for a few years now.
"In fact, one of our 2021-22 board goals is: as a board we will work with the Assistant Superintendent for Business Services to create a long-term financial plan to address the district's structural deficit," Hochkammer said.
Newly minted superintendent Dr. Embekka Roberson largely attributes the shortfall to a mis-estimation of the district's enrollment numbers.
"We saw a large decline in enrollment really last year when we didn't open school in person. At the start of the 2020-2021 school year we were virtual, and that's when we lost the majority of our students," Roberson said.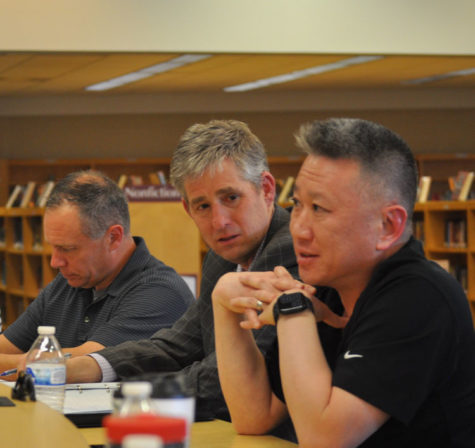 This issue isn't unique to the BPS district. In Michigan, 17,000 students left public schools during the height of the pandemic, a notable uptick from the usual 13,000 students the state's public schools lose in a normal year. Michigan is also one of six states in the country whose overall population has been declining, which has contributed to lowered enrollment in public schools across the state.
Groves principal— and alumna— Dr. Susan Smith confirmed that enrollment was a large factor in the shortfall, explaining that the district had previously predicted lower enrollment numbers, based partially on the aging population in the BPS area- but hadn't realized just how sharply enrollment had declined.
"It didn't help that during COVID there were certain families district-wide that felt they didn't want to do the virtual thing, or they didn't want to do the hybrid thing. It affected our district overall," Smith said.
And yet, it's surprising that something like this could cause such a massive structural deficit. Indeed, it's surprising that something like this could happen at all. Like so many public servants before them, district officials went into the 21-22 school year armed with data and unfettered hope- both of which failed them this time around.
"We lost a large amount of students during the 2020-2021 school year. There was an optimism that half of those students were going to come back now that we were in person. And with that, they did the calculation based on that inflated number, but those students did not come back," Roberson said.
But it can't all be blamed on the enrollment situation. As is often the case in situations like this, human error- the scourge of bureaucracy- also played a role. Only one person in the district finance department was overlooking the budget, another oversight that contributed to the massive deficit.
"I wasn't part of the budget process that occurred previously, but my understanding is that one person in the finance department did the budget and looked at the budget before it came to the superintendent's office," Roberson said.
According to Warrow, for the past two years, the district has not been completing monthly budget statements. These statements were a way for the district and the board to see if the books were balanced or not.
"Given that there was a June report and then the next report wasn't required until February 2022, that's eight months of not being able to check and see how things are going," Warrow said.
This is not to say that BPS hasn't been working to fix the situation. District leadership is currently making plans to rectify the issue of declining enrollment.
"We are putting together a plan around how we can attract families who might live in our area and send their kids to a parochial or private school, and how we can attract students who are open-enrolled somewhere else," Smith said. "We also have a plan to make personal phone calls to families that have left to say, 'hey, you know, talk to us more about why you left and talk to us about, would you consider coming back?' And we're working on gathering better data around why families leave, so our district communications director [Anne Cron] put together a questionnaire that we give to each family now if they decide to withdraw their student. Because if we don't know why they're leaving, we can't address their concerns. So, we're working it from both angles."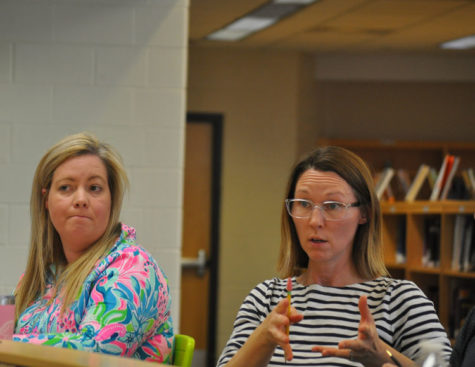 There are also plans to re-allocate district finance department personnel to fix the problem of only one person overseeing the budget. "I want to make sure there's more than one set of eyes within the finance department that is reviewing the budget prior to it coming to our central leadership and to my office," Roberson said.
As April waned, the district leadership called on the community to help brainstorm solutions to the financial quagmire. They began with an online thought exchange where community members could anonymously submit their ideas for resolving the shortfall. This included a variety of proposals, among them buying third-party ink cartridges for printers, digitizing textbooks, and eliminating the use of Scantron sheets and scanners. (This last suggestion came with the remark that BPS recently sent a $1,047.85 check to the Scantron Corporation).
On April 21, the district held an in-person "community listening session". BPS stakeholders (meaning parents, teachers, and students) were invited to come and help spitball possible solutions to the crisis. In the library at Seaholm High School, district officials and parents gathered with notebooks, legal pads, and complimentary bags of Skinny Pop to discuss possible solutions to the deficit under the specific problem-solving categories of human resources, revenue generators, marketing, and cost savings/efficiencies. Several stakeholders suggested that BPS broaden the role of Birmingham Covington School, which is often touted as a selling point for the district.
"People want BCS to come to their school. They want whatever BCS has," said one parent.
There was even talk of eliminating BCS's lottery-based admission system, which has kept their class sizes small and selective for years, but kept numerous families out of the desirable 3-8 school. It was suggested that if all students were freely admitted, perhaps it might keep people in the district and attract new families to the area. Expanding the district's preschool program was another popular suggestion— a comprehensive early education program would introduce families to the district sooner and perhaps draw in families from other districts. Parents proposed introducing a daycare and early education program for newborns through kindergarten-aged students, which would simplify life for working parents, especially ones who already have older children enrolled in the district.
Community members also brainstormed a number of cost-saving and efficiency ideas that ranged from logical fixes, such as eliminating redundancies in software subscriptions, to more dramatic ideas, like eliminating the school buses or merging with another school district.
Parents also noted that class sizes at both Groves and Seahiolm have been shrinking in recent years, a reversal of the issue in late 1950s— when Birmingham High School became too overcrowded with baby boomers— and the district's Board of Education made the decision to split BHS into two new high schools, naming them after board president Ernest W. Seaholm and board treasurer Wylie E. Groves. Some wondered if there's any benefit to consolidating Groves and Seaholm into one building again- after all, it costs quite a lot to maintain two large, separate high schools with two large, separate staffs.
The possibility of getting rid of Berkshire and Derby in favor of K-8 schools was also brought up for similar reasons, with Saad noting that this could save the district millions of dollars on infrastructure and personnel, while also fostering a closer community within schools and stamping out the performance drops that commonly occur when students transfer from elementary to middle school.
People had many ideas for how to better market BPS to potential families, with a focus on emphasizing school spirit and a sense of community in the district. Parents also discussed marketing the district to international families and families that have been relocated for corporate or employment reasons, or introducing a program that would connect high schoolers with dedicated student internships in fields they hope to pursue in college.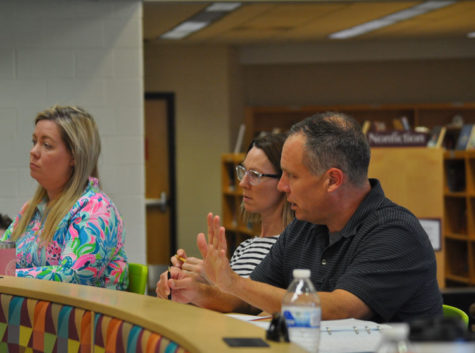 As stakeholders consider ways to solve this budget crisis, Warrow hopes that the central leadership remembers that they're not running a corporation— they're running a school district.
"You need to provide every student with the opportunities to best improve their education, and that requires staff, especially in a market where there's a shortage of paraprofessionals and teachers," Warrow said.  Denys-Wagner agrees, hoping that district officials will remember the importance of retaining staff over quick budget solutions. "I believe that we're in the people business, and keeping the best-quality people in front of our students, delivering the top-notch programs that have been offered in Birmingham in the past should certainly be the priority," Denys-Wagner said. The deficit is, in fact, structural, and the financial issues will be continuing into the next school year. To rectify the issue, the district laid off a unprecedented number of staff- mostly teachers, who make up the largest group of district employees. Per state law, the evaluation process was used to determine which teachers would be laid off.
Groves High School began the layoffs on May 23, as well as transfers of Groves teachers to Seaholm and vice versa. On May 27, the district sent out an email to the BPS community to inform them that "approximately" 105 full-time employees were dismissed— about 46 teachers, 19 paraprofessionals, 2 building administrators, 14 central leadership staff, and 24 others. Teachers were also transferred to other district buildings. Even as Roberson announced the reduction of roughly 10% of the district's personnel, she remained optimistic about the future, her faith in the Birmingham community unshaken.
"As a staff, we have kept our focus on students and served our families well through many tough times," Roberson wrote. "With perseverance and resolve, we will work through this challenge too."
Leave a Comment
Donate to The Groves Scriptor
Your donation will support the student journalists of Wylie E. Groves High School. Your contribution will allow us to purchase equipment and cover our annual website hosting costs.
About the Contributor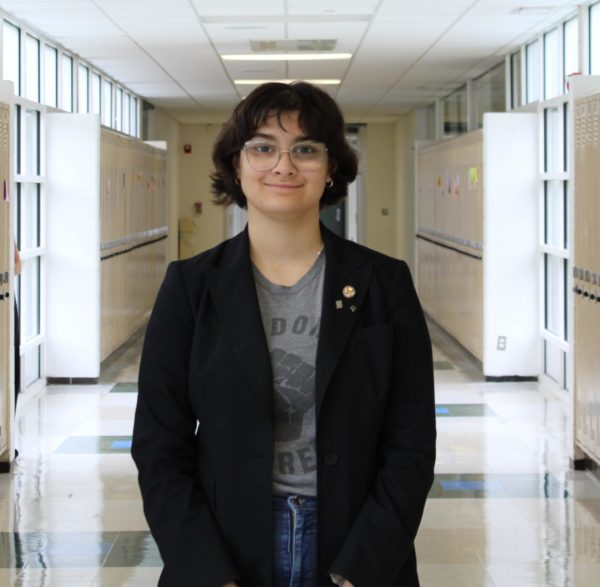 Erika Rice, Editor-in-Chief
Erika Sharafeddin-Rice is a senior at Groves High School who plans to attend Northern Michigan University in the fall, where she will study Journalism...