Vogue 2023 Spring Fashion Week
SPRING IS IN THE AIR!!!! The weather is getting warmer and it's almost time for spring fashion week.
I split the latest trends and newest fashions into 5 categories so you can figure out what's in and what should be out of your closet. Consider me your personal stylist!!!
First category is what I like to call OUT OF POCKET. If you're buying one outfit for spring, make it a pair of multi-pocketed cargo pants, shirts, shorts, or jackets if you're feeling it. This fashion style really creates the laid back and off-duty model look, making you ready to wear casual or semi formal to show out at any event. The multiple pockets make this super comfy for guys and gals to wear and remember LESS IS MORE IN THE HOT WEATHER.
What's sweet, flowy and makes you feel like you're walking on a cloud in a dream…? Our category PILLOW TALK . This style is so ''slept on '' for those hot spring days when everything is clinging and sticky. This trend could be worn throughout the day as an alluring and flirty outfit or as an evening night out on the town. This style takes what's old and makes it new, idolizing old completely sheer evening dresses to lace-trimmed nightgowns and amplified corsetry. It fits into the coquette/soft girl aesthetic. SO HIT THOSE THRIFT STORES!!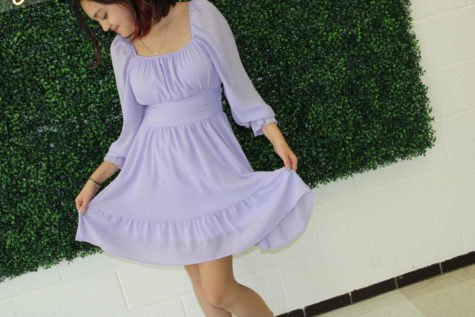 TOO MANY TEARS TO CARE. Nostalgia anyone? This style really hits home with classic graphic tees, ripped jeans and skirts definitely "grunge" for spring features – distressed denim and punky tulle. This style is perfect for those who love the classic punk rock feel. Accessorize with Doc Martens, rings, and chunky jewelry.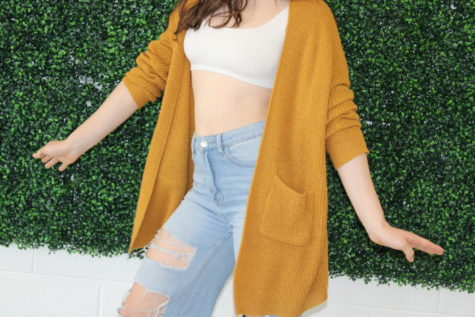 MENT TO MOVE (quotes from song of spring) this style features asymmetric hems. That's it. That's the trend. Shirts off the shoulder, long maxi dresses, and fabric that exposes thighs and draped knees. This style is really made to move with you. As its freedom and flowyness incorporated in the dress or outfit is multi-colored or patterned. This style, paired with gold jewelry, really reminds me of H20, a popular 2000's mermaid tv show.
DEEP DIVE- Not feeling light fabrics? No problem! There's deep dive feathers denim and lots of it. You might be thinking that denim is hot. Let's just say it's fitting, but don't think you're going to be wrapped in polar bear fur. Bellies are showing, waistlines are dropping, and knee-high boots aren't exempt either. Denim is available in everything from maxi skirts to coats and can be patterned, distressed, or studded. LOW RISE JEANS AND BABY TEES are back bonus points if it's graphic. Wear this style with hats, boots or platform flip flops.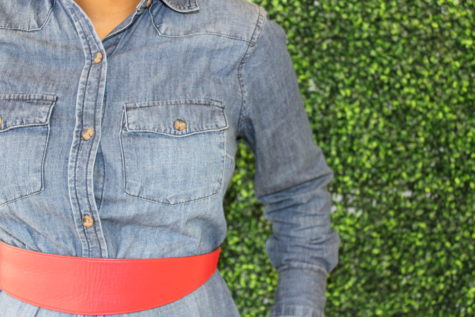 Now that you've had a run down on the latest fashions and styles, you're ready to make the streets, hallway of the house, or wherever you go that is your runway. However, the most important tip of fashion is to always make yourself comfortable first. The way you feel on the inside is just as important as how amazing you look on the outside. You make the outfit not the clothes. It's ok if you want to mix and match fashions just be happy with what you do. Fashion is ment
Leave a Comment
Donate to The Groves Scriptor
Your donation will support the student journalists of Wylie E. Groves High School. Your contribution will allow us to purchase equipment and cover our annual website hosting costs.
About the Contributor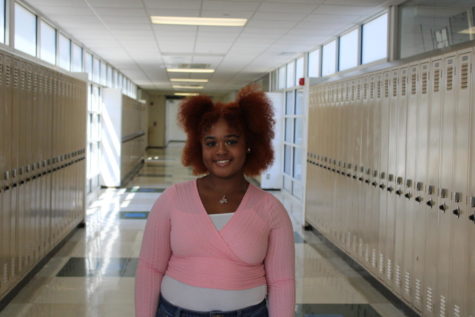 Maya Rudds, Reporter
Maya Rudds is a Senior this year and is joining the Journalism team for the first time this year. Excited to hit the ground running. Maya brings creativity...