Youth Ambassador Program: Why it matters
Tourette Syndrome is a neurodevelopmental disorder that causes someone to say and do things that they cannot control. These things are called tics.
Living with Tourette isn't easy. Whether you have mild, moderate, or severe tics, you'll face struggles that those around you can't even begin to understand. That's why the Tourette Association of America (TAA)'s Youth Ambassador (YA) Program is so important.
As the only national organization for TS, the TAA's goal is to spread awareness for, research, and aid families affected by TS and other tic disorders. One of the most important things that it does is the Youth Ambassador program, which trains teens with Tourette or another tic disorder, or a personal connection to the community, to present and educate others on Tourette and other tic disorders.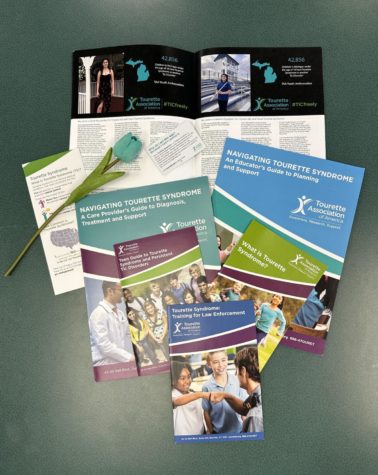 Education and Awareness
"Ignorance makes people say and do things that they shouldn't," Dr. Susan Smith said. The YA program is important because it spreads education and awareness about TS and tic disorders. Many people don't know what Tourette Syndrome is, which makes life hard for those who have it. As Dr. Smith said, people who are unaware of something tend to handle situations poorly. That's why many people with TS experience discrimination and bullying.
"When I was in… second grade, I started having screaming tics. And they essentially said I couldn't go to that school anymore… In fifth grade, I developed something called coprolalia, which is cussing tics. " Only a lucky 10% of people with Tourette have this symptom, "And, throughout middle school that led to more full suspensions, they tried to expel me. So I had to leave my second school, left that school, and then went to an online school and because of my coprolalia, they said I cannot go to any class," Caleb Glisson, Georgia Youth Ambassador said.
Hopefully, educating other people about Tourette will decrease discrimination, and help people with TS to not only live in a world that accepts them, but be treated the same as those without it.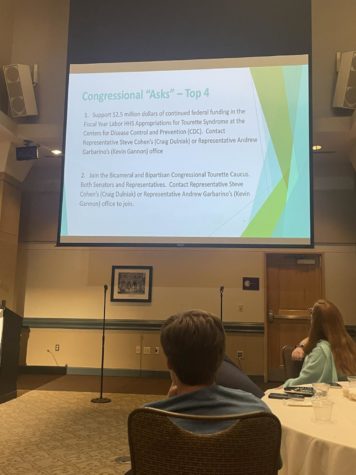 Helping those in need
There are presentations that youth ambassadors give on behalf of people all around the nation, who reach out for help with their own unique situations. Whether it be bullying, teachers who don't believe in TS, or any other potential situation, a YA may be sent to give a presentation to help.
Glisson explains that, when he was young, the Tourette Association spoke to his school about Tourette Syndrome, because they [the school] refused to recognize his condition. While it didn't solve all of his problems, he says it definitely helped. This is the type of thing that YA's are here to do.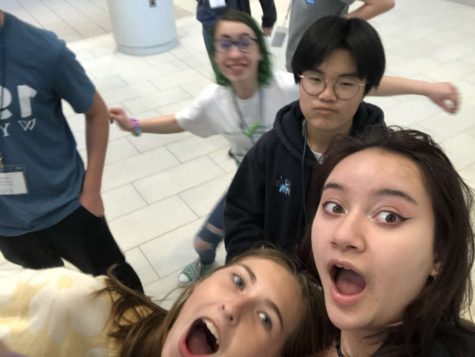 Community
The YA program has a particularly special impact on the YA's (Youth Ambassadors). People with Tourette Syndrome often feel isolated, and alone. The YA program allows the YAs to find a community, and people like them, with Tourette, who understand them and what they are going through.
More than getting the opportunity to speak to senators, the most impactful part of being part of this community was meeting other people with Tourette, according to youth ambassador Wyatt Kosciusko.
"It also is nice to meet someone that goes to the same thing every single day," Kosciusko said.
Leave a Comment
Donate to The Groves Scriptor
Your donation will support the student journalists of Wylie E. Groves High School. Your contribution will allow us to purchase equipment and cover our annual website hosting costs.
About the Contributor
Samantha Jacobs, Reporter
Junior Samantha Jacobs is an editor for The Groves Scriptor. She has been a staff member on The Scriptor since her freshman year. She hopes to become fluent...