Top 10 Christmas Movies
Top 10 Christmas Movies
Will Ferrell. Kiera Knightley. Jim Carrey. Hugh Grant. All fantastic actors of varying genres. But what do they all have in common? Holiday movies. The holiday season has arrived, and with it, an unwanted feeling of nostalgia has flooded people's minds. Memories of decorating the tree, Christmas Eve dinner, and hanging your stockings seem to be the symptoms of this overwhelming feeling. Even though you can not go back to when Christmas felt more magical when you were a kid, you can watch the movies that filled your childhood. When narrowing down the many Christmas films that there are, it can be extremely difficult to decide which to watch, especially with break becoming shorter and shorter there doesn't feel like there's enough time to watch them all. So, I have ranked, in my opinion, the top ten Christmas movies you need to watch this holiday season.
10. A Christmas Carole
Released in 2009, this Christmas movie has somewhat of an eerie feel. It is not the most upbeat Christmas movie to ever be made, but that's what separates it and why I put it in my top ten. Scrooge is a household name holding reign next to Santa Clause and Rudolph with familiarity. The ghosts of Christmas past, present, and future are a creative way to give Scrooge's character some depth and to have a deeper understanding of his hatred of Christmas. If you are someone who dislikes a sappy Christmas movie with Santa, A Christmas Carole should definitely be your first choice.
9. Frosty the Snowman
Frosty the Snowman is a classic. Its audience is more directed toward children but it is a movie everyone has grown up watching. When a magic hat brings a snowman to life and temperatures start getting hotter Frosty must go on a mission with the kids of the town to not melt and lose his magic. The first film with Frosty was created in 1969, but so many adaptations have been created since.This movie represents the Christmas magic that so many children feel and is a great lighthearted watch. It is a film that has been around for many generations and I would highly recommend adding it to your holiday movie watchlist.
8. The Nightmare Before Christmas
A Tim Burton movie, The Nightmare Before Christmas can be argued to also be a Halloween movie. It gives a unique twist on how the different holidays are made up and coexist. This movie is special in the way that it has a diverse audience. Instead of some holiday movies that only cater to little kids, older kids enjoy this movie too, and even some adults who enjoy Tim Burton's aesthetic. The Nightmare Before Christmas takes you on a journey with Jack Skellington to kidnap Santa. This movie is definitely for people who enjoy an unconventional Christmas movie.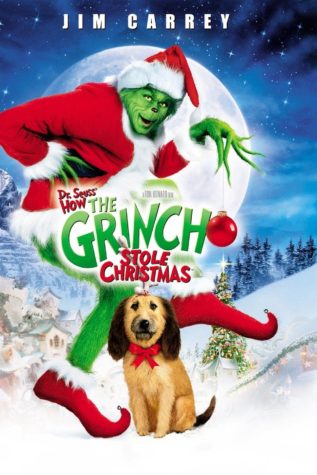 7. The Grinch(animated)
The classic Dr. Suess story has been animated for decades but was recently reanimated in 2018. The story follows the Grinch as he meets a little girl, named Cindy Lou Who, who tries to show him a new side to Christmas. It is a comedic movie that is definitely a classic. The new animated version adds a fun twist to the original story, with some new characters. It is exciting to see the reinvention of some of the characters as they get animated. I recommend watching this movie because it shows how loving the holidays is so much better than hating them.
6. Rudolph the Red-Nosed Reindeer
The story of how Rudolph guided Santa through the snow is shown in this claymation, created in 1964. It is a story told throughout elementary schools, and a song sung annually when the holiday season arrives. The movie Rudolph the Red-Nosed Reindeer has a comforting and childlike feel to it. Watching Rudolph's life from a closer lens, it is entertaining to see the backstory of the popular character. It's a quick watch, only fifty-five minutes, so if you are in the mood to watch a Christmas movie, but don't have the time to sit down for up to two hours, Rudolph the Red-Nosed Reindeer is the perfect watch for you.
5. Polar Express
Following the story of a young boy, who's starting to doubt Christmas, the Polar Express takes you on the journey of him being picked up by a mysterious train. This story has the perfect element of giving you the Christmas magic feeling, and mystery as to where the young boy is going next. I would describe this movie as the perfect example of the magic of Christmas that children feel. If you want to really get into the Christmas spirit then I would highly recommend watching this movie.
4. Santa Clause
With the new Disney+ series The Santa Clauses just being released, now is the perfect time to rewatch the Santa Clause series, starring Tim Allen. You can reintroduce yourself to the characters, plot, and also be reminded of the Santa you grew up watching. Tim Allen put on an amazing performance showing his transition into Santa and how Christmas magic changed him. The Santa Clause movies were a staple holiday watch for kids who grew up on Disney Channel. It gives you an inside into the mechanics of how Christmas works, which made many kids when they were younger foster a stronger belief in Santa. If you're feeling any holiday nostalgia this movie is the perfect cure for you.
3. How the Grinch Stole Christmas
I would consider How the Grinch Stole Christmas to be the movie everyone thinks of when they think of Christmas. Starring Jim Carrey as the Grinch, this movie has so many comedic elements that keep you laughing while watching. The Grinch also gives many lessons to little kids about the magic of Christmas. The creative elements of Whoville and the Grinch's backstory add depth to the plot that some Christmas movies lack. I would recommend this movie to anyone, even if you don't celebrate Christmas, because it is such an entertaining movie.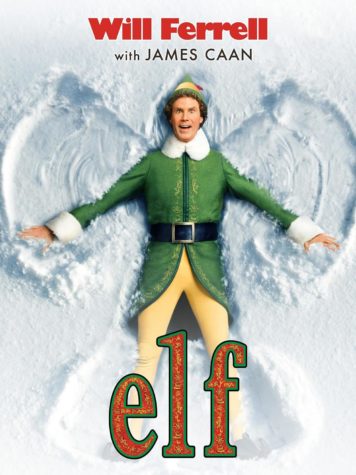 2. Elf
Famous comedian, Will Ferrell, stars in the story about a boy who accidentally becomes an "elf", and journeys away from the North Pole to find his real parents. The aspects that makes Elf so interesting and has you coming back to watch it each year is the unique plot, and hilarious elements. Elf will make you question if you should try chocolate syrup with spaghetti, or if cotton balls are actually edible. Following Buddy as he tries to navigate New York with a gullible personality and the belief in magic shows the contrast in how children view the Christmas, versus how adults(the NewYorkers) view Christmas. If you watch this movie once I promise you'll be coming back to watch it again.
1. Home Alone
Kevin McCallister. A household name. Follow him as his parents accidentally leave him at home while they go on a family vacation, and he has to deal with some robbers. Watching an eight-year-old decorate the house, make Christmas dinner, and cut down the Christmas tree is not something you'd expect, but you also wouldn't expect an eight-year-old to fight off two men from robbing his house, Kevin just so happens to do both. Some kids dream of having the house to themselves to do whatever they want, but you can be the judge of if that is what you really want after watching this movie. Home Alone deserves at least one, or ten, watches this holiday season.
Leave a Comment
Donate to The Groves Scriptor
Your donation will support the student journalists of Wylie E. Groves High School. Your contribution will allow us to purchase equipment and cover our annual website hosting costs.
About the Contributor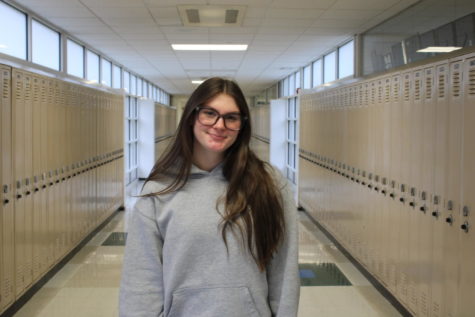 Alexis Auten, Editor
Alexis Auten is currently an editor for the Scriptor. This is her second year on the Scriptor. She enjoys writing News Feature and Opinion pieces. Alexis...