A freshman's guide to Groves Spirit Week
'The Bucket', Field Day, Powderpuff – these unfamiliar terms can be quite overstimulating for a new student at Groves Highschool, especially a freshman. With no crash course in Spirit Week, one might be quite confused with the various traditions and competitions that ensue every fall. Here is everything a new Groves student needs to know as we approach October 10, 2022…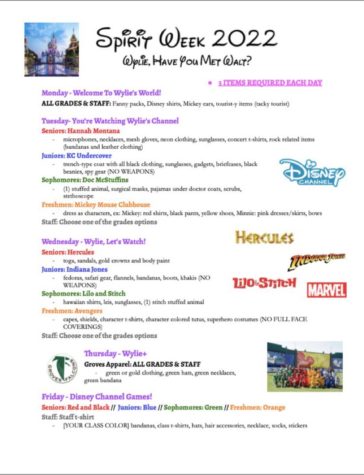 Themes
Each year, an overarching 'theme' is selected for Groves' Spirit Week. Groves Student Congress (GSC) spends a great chunk of the first trimester brainstorming and preparing a Spirit Week Theme. The theme is generally something on a more broad spectrum, that allows for many branches and ideas. Past themes range from 'music' to 'games'. From there, GSC selects more logistical details. 'Subcategories' of the main theme are brainstormed, and assigned to each grade. Spirit Week 2022's theme is 'Disney: Wylie, Have You Met Walt?'
Here is each grade theme this year: Freshman as Disney Channel, Sophomores as Star Wars, Juniors as MARVEL and Seniors as Pixar. Each of these themes are branches of overarching theme Disney's, corporation. Each class will decorate their assigned hallway, a banner, and a class t-shirt, relevant to their specific theme.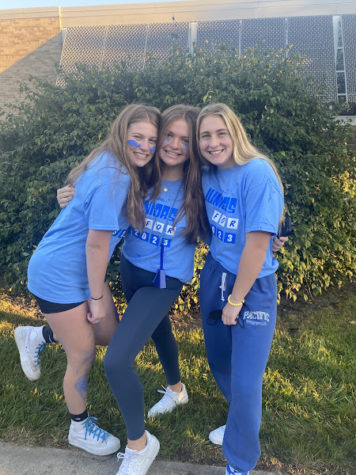 Field Day
"Field Day" marks the end of Spirit Week, and the beginning of the weekend's events. It is the last chance to accumulate points for your grade and get that win! The two hour event is held in the gym on the Friday of Spirit Week. Prior to the games, a barbecue featuring multiple delicious vendors are stationed at school for students to indulge in, while music, pictures, and school spirit ensues in the courtyard. Following the BBQ, each grade swallows a section of the gym bleachers decked out in their grades colors (freshman in orange, sophomores in green, juniors in blue, and seniors in red and black) and class shirts. Staff and student volunteers compete in entertaining games and events on the gym floor in order to rack up those last minute points. The winner of Spirit Week is announced at the end of Field Day , and the championship class is rewarded with 'The Bucket'.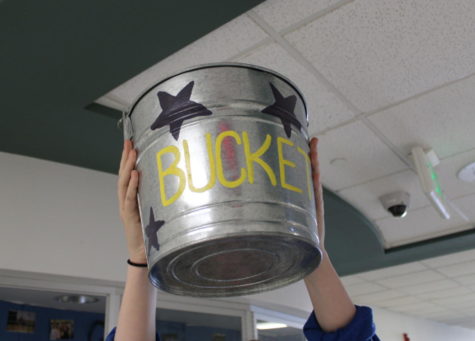 The Bucket
Now, what is so special about a painted metal tin? Everything. 'The Bucket' is that of a championship trophy. 'The Bucket' spends most of its time perched in a display case. You'll find it located at the end of the far main hallway leading towards the science section. Whichever grade wins on that Friday will march out of the school with 'The Bucket' held high for a post win-rally in the parking lot or practice field. It makes for a great prop in photos, and a winning symbol. Each year after Spirit Week, The Bucket returns to its natural habitat to wait for the next Field Day champs.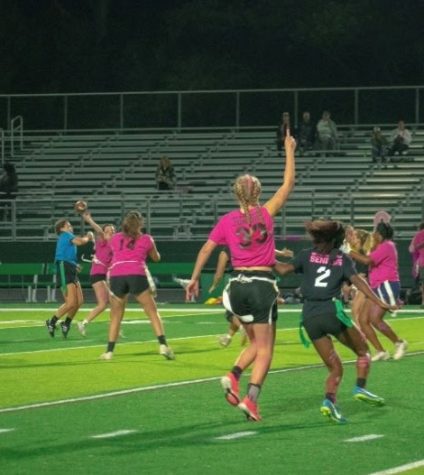 Powderpuff
Female members of the junior class face off against female members of the senior class in an intense game of flag football. Parents and students crowd the bleachers of the football field to cheer on their respective teams. During halftime of the Powderpuff game, Groves' Varsity Football hosts 'Victory Night'. Each player is partnered up with a child or student with special needs. Each child's name is announced over the loudspeaker, and they have the opportunity to run a play alongside the football players into the end zone for a touchdown. It is quite an emotional event, and a highlight during the game. This year, the Powderpuff game will take place on Wednesday, October 12.
How can you contribute to your grade? Everything, down to the wire, is considered for points during Spirit Week. Here are some ways you and your class can accumulate points throughout the week to take home 'The Bucket'.
Dress Up Days – Wear at least three items that coordinate with your theme of the day! Teachers will tally up who qualifies for points during your first hour.
Banner – Volunteer to help paint your class banner! The winning design's points contribute heavily to your grade's rank.
Hallway – Volunteer to help decorate your class hallway. Each grade is assigned one of the B Halls to decorate head to toe in theme related decor. The finished product stays up all week, and is so awesome to admire on your way to class. 
GET LOUD! – School spirit is key…during Field Day the noise meter will be listening.
Participate in Field Day games – Sign up to be a contestant in one of the many competitions and relays during that Friday. You could secure your grade's first place spot!
For more ways to contribute to your class during Spirit Week, you can always contact your class presidents, or any member of GSC. As Spirit Week slowly creeps upon us, tensions are high and students are ready to (falcon) rumble. Groves does not hesitate to go all out when it comes to Spirit Week thanks to hardworking GSC members and an ecstatic student body. Get excited, there is so much to expect next week, and your following 3 years post freshman year!
Leave a Comment
Donate to The Groves Scriptor
Your donation will support the student journalists of Wylie E. Groves High School. Your contribution will allow us to purchase equipment and cover our annual website hosting costs.
About the Contributor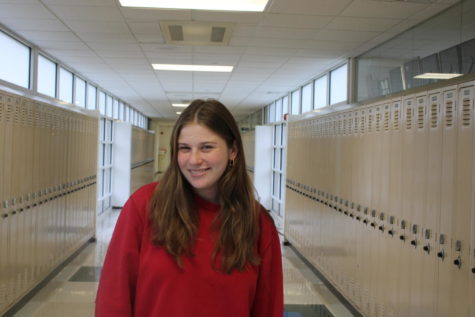 Sarah Weinhaus, Editor in Chief
Sarah Weinhaus is a Co Editor in Chief for The Scriptor. She has been a member of the Journalism program since her freshman year, and her favorite genre...