Strides to Success
4:40 mile! 10:20 two mile! These numbers may sound like nonsense to non-track runners, but to the Groves long distance team that has been racking up personal records and bringing the track team to victory countless times this season, these numbers mean everything. Due to these accomplishments, we asked Coach Jim Sherman what made his athletes (and team as a whole) so successful this year.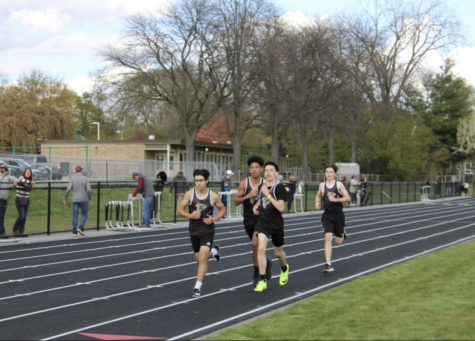 When asked about team chemistry as a whole, Sherman has noticed some significant changes since last season that he thinks have helped the team excel. "From what I can see, the team seems surprisingly more united, guys and girls … and we're also faster," Sherman said. In years past, the female and male runners were much more separated in day to day workouts and activities, so this year having this bond has helped to athletes feel more supported and motivated to break personal goals
On top of this unity, our long distance runners have now begun to focus on one or two specific events, and work on techniques catered to that event in order to help them get better at their individual races. "You can see a clear distinction between the primary 800 meter runners like Zeke Hartley and Michael Dolan, and then the longer distance runners, like Aiden LaVictor and Christian Tappen. But yeah most definitely seeing people specialize is fascinating because we have just enough runners to be able to do so," Sherman said.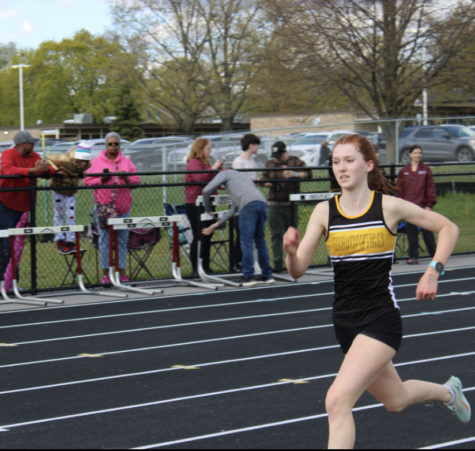 With most track teams, when a large number of seniors leave the level of quality usually decreases significantly. However, with the strong amount of new dedicated runners and beneficial changes that have occurred within the team, the future is bright for Groves long distance runners. "We were lucky enough to have such amazing runners as well as leaders such as Zosia Jenks, Zeke Hartley, and Christan Tappen, who have helped shape the program tremendously," Said Sherman. Along with this Sherman discussed his excitement for upcoming stars who are underclassmen. "Aiden LaVictor … he's a freshman and he's already performing exceptionally well, and Felipe Serrano because he's a soccer player and still learning how to run." Having these elite freshmen helps Sherman to see how big the difference is with Groves' long distance team compared to years prior.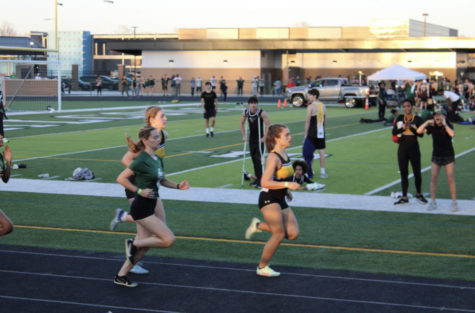 Along with the strong backbone that this year's seniors have created, Sherman has also noticed how evenly matched both the women's and men's teams are. "Right now we have a very balanced guys and girls team. There's a lot of competition in this area, but we're clocking really good times, and we're crushing our team from years past, which I think is cool, it just means we're getting better."
With this balance, Sherman once again reiterated that he is not worried things will change next year because of the upcoming leaders, and the influence that the senior runners have left on the rest of the group.
So, what sets the long distance team apart from the rest of the track team? What makes these specific seniors so amazing, and why are these kids so much more united? Sherman has the answer to these questions.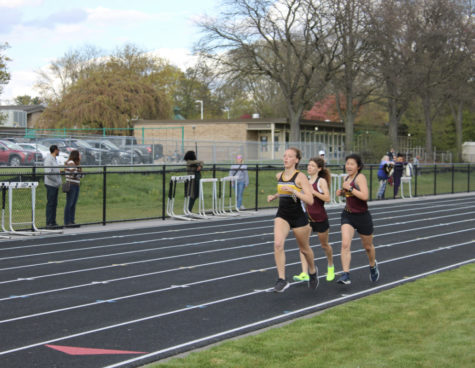 "They care about each other. Like legitimately care about each runner. The distance squad actually cares about not only the distance runners but also cheering for the sprinters whether they are just practicing, or actually running a race. Stuff like that is just huge, we call it runner's empathy. We've all done it, is the thinking behind "runners empathy," Sprinters just do it for a really limited amount of time. Long distance runners are the same, they just go through it for a longer period of time so they have a lot of time to think about how much suffering they are going through, which in turn gives us the ability to understand the suffering of others." Sherman stated. Sherman also claimed to see the common theme that "Distance fosters and attracts very empathetic, strong, confident people that are willing and able to help others." Overall, this empathy felt by all runners helps the team become more tightly knit.
Hopefully your eyes have been opened more about this great group of Groves Falcons. If you want to see these athletes in action, consider coming to a track meet next spring, or better yet, joining the team.
Leave a Comment
Donate to The Groves Scriptor
Your donation will support the student journalists of Wylie E. Groves High School. Your contribution will allow us to purchase equipment and cover our annual website hosting costs.
About the Contributor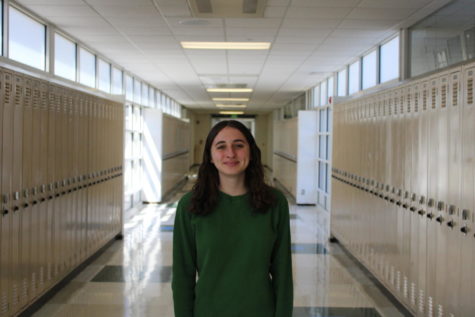 Mia Boland, Reporter
Mia Boland is a new reporter for the Groves Scriptor. Though this is her first year taking journalism, she has loved writing since elementary school, and...