4 Spicy Black Love Books to Get You in the Mood to Read
Do you enjoy romance novels? Are you searching for romance novels featuring characters of color? Well, look no further. Below, is a carefully curated list of four delightfully romantic and spicy novels featuring Black protagonists to get you into the mood for summer. Happy reading!
Honey & Spice by Bolu Babalola
Kikiola (Kiki) Banjo, a student at Whitewell College in Southern England, is the host of Brown Sugar, one of the most popular radio shows on campus. Targeted towards the Afro-Caribbean students at Whitewell (dubbed as Blackwellians), Brown Sugar's purpose is to advise the women of Blackwell on all things dating, romance, and how to not get played. However, after kissing Malakai, a boy that she warned her girls about, the two now have to pretend that they're dating so that Kiki's listeners don't turn against her. In exchange for keeping up the charade, Kiki has to help Malakai with his film project. After spending lots of time together, they grow closer than they ever planned, and Kiki has to decide if she's willing to let someone really get to know her or keep her true self hidden.
Highly Suspicious and Unfairly Cute by Talia Hibbert
Bradley and Celine couldn't be more different. Bradley is a handsome, popular football player, and Celine is an invisible conspiracy theorist with a large social media following. Despite their differences, they used to be best friends. But after joining different social circles, they grow apart and ultimately become enemies. Between trading insults and becoming academic rivals, Celine is certain that she will never be friends with Bradley Graeme ever again. That is, until they both sign up for a survival course in the woods for a chance to win a scholarship. What seemed like a curse ends with Brad and Celine repairing their bond, growing closer, and possibly beginning to fall in love.
Get a Life, Chloe Brown by Talia Hibbert
What do you put on a bucket list for things to do in order to get a life? According to Chloe Brown, a prim, sharp-tongued, chronically ill woman, getting a life includes camping, doing something bad and enjoying a drunken night out. After an unexpected run-in with the building handyman, Redford 'Red' Morgan, Chloe begrudgingly enlists him on her quest. Red- and his undeniable charm and devastatingly good looks- are definitely a bad idea. But it's not like she spies on him at night through her window, watching him paint… It should be fine, right?
The Wedding Date by Jasmine Guillory
Alexa Monroe, a successful lawyer, is about to open her own law firm in California and decides that she has ZERO time for dating. Her career is taking off, and no man is going to throw off her razor-sharp focus. That is, until she meets Drew Nichols, a devastatingly handsome, charismatic pediatrician, and ends up agreeing to be his plus one to an ex's wedding. Sparks fly, leaving Drew and Alexa seeking opportunities to see one another long after the festivities have ended. Will they follow their hearts and choose one another? Or will the demands of their highly successful careers drive them apart?
Leave a Comment
Donate to The Groves Scriptor
Your donation will support the student journalists of Wylie E. Groves High School. Your contribution will allow us to purchase equipment and cover our annual website hosting costs.
About the Contributor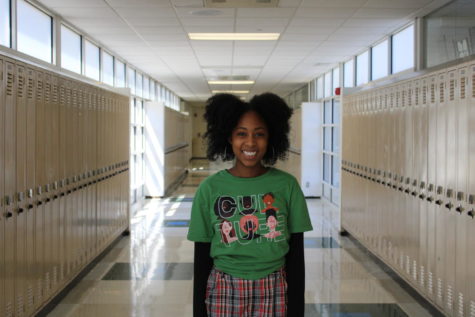 Faith Whitted, Reporter
Faith Whitted is a reporter for The Scriptor. This is her first year as a member of the journalism program, and she is excited to write about topics that...