Black Panther vs. Wakanda Forever
Black Panther is a monumental Marvel film with a whopping 96% rating on rotten tomatoes. However, actor Chadwick Boseman, the star of the film, sadly died of colon cancer on August 28, 2020 . Succeeding his death, a second movie began production in June of 2021, meaning that Boseman was not there to work on the second film. The second Black Panther movie, Wakanda Forever, was released on November 11, 2022, starring Letitia Wright, who portrays the character Shuri, the sister of Boseman's character, T'Challa.
Wakanda Forever was created as its own separate film, while also being a tribute to the fallen star. The movies are completely different and should be treated as such, but the question still remains: which is better? I happen to think the answer to that question is obvious. While Black Panther was a striking and creative film, I happen to think that Wakanda Forever tops it and is a stunning addition to the franchise. But keep in mind that I'm not at all saying that Black Panther is bad, because I know you all have strong opinions about this sort of thing. I'm saying that Wakanda Forever just happens to be better in my opinion.
It's not just that the cinematography in itself is better (well, it is), but it's also that the plot and overall message of Wakanda Forever tops that of Black Panther, simply because it builds upon the themes shown in the first movie. Black Panther is a film about black excellence, which is amazing in its own right. However, Wakanda Forever tops that with the addition of the character Riri and its theme of grief, the overcoming of grief and the rebuilding of a community after it's been hit. The movie follows Shuri, who is reeling after the untimely death of her brother. She's forced into the leader role that he left behind, and she deals with discovering who she wants to be as a person when put into the place of someone who was so great. It speaks about themes of finding oneself when grief takes parts of you away. A lot of people can relate to Shuri, while it's admittedly hard to relate to characters in Black Panther, because they're already so powerful and seem to know exactly what they're doing. The good thing about the first movie is that it's empowering; it's amazing for the black community to see powerful black figures who won't stand for anyone getting in their way. But the second movie is empowering and heart-wrenching, because it shows that even through the pain, we as a people can and will continue to excel.
Shuri's growth throughout the second film is inspiring— we watch her deal with her grief, and we watch her grief change her and who she is. She then decides who she wants to be and who she wants to look up to and follow behind. Does she want to follow the legacy of her brother or create a legacy of her own? This is far different than the character growth T'Challa endures in the first movie— the character hardly has any. It kind of seems like he knows exactly what he's doing the entire movie ,except for maybe at the end.
Secondly, the CGI in the second movie is amazing and can't be outdone by the first, this may be because of the production time difference between the two movies. And it's not only that, it's the music and the humor and the sense of fun even when you want to cry. The movie was so technically incredible. The fight scenes were done in great detail and way better than they were in the first- such as the one after escaping from Riri's school, and many others. You name it. The underwater scenes were so well-done, and they looked real and non-animated. All in all, the movie was digitally impressive in so many ways.
To continue, I want to talk about the legacy of Chadwick Boseman. A lot of arguments are that the first movie is better because it actually has Chadwick Boseman in it, which is completely valid. But Wakanda Forever is quite literally a tribute to Boseman, and it commemorates him throughout the entire film. It shows how his legacy can live on in the movie and in the real world. It shows disarray in the wake of his death, but happiness in the remembrance of his life. It's beautiful and bittersweet, and speaks about the legacy of the Black Panther itself living on.
In conclusion, Wakanda Forever is simply better than Black Panther, and I'll stand by that argument.
Leave a Comment
Donate to The Groves Scriptor
Your donation will support the student journalists of Wylie E. Groves High School. Your contribution will allow us to purchase equipment and cover our annual website hosting costs.
About the Contributors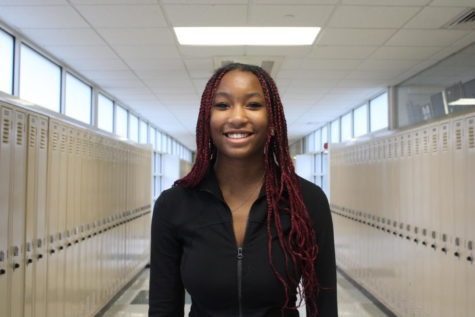 Christina Jones, Reporter
Christina Jones is an editor of the Groves Scriptor.  She also does theatre and runs track. 

Outside of school she likes to chill out by writing,...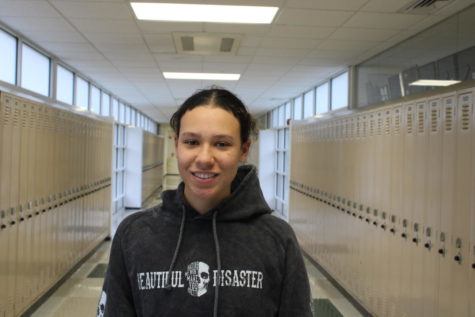 Hannah Gray, Reporter


Hannah is a reporter for The Scriptor, and hopes to write a story that "speaks to people and speaks on injustice." She is motivated by her...